Horse Supplements & Supplies
Grooming and Medicinal Supplies
Perennial customer favorites like Mane 'N Tail shampoo, conditioner and Hoofmaker, Absorbine liniments and ShowSheen, Vetrap, and Fiebing's Saddle Soap.  Paste wormers also stocked.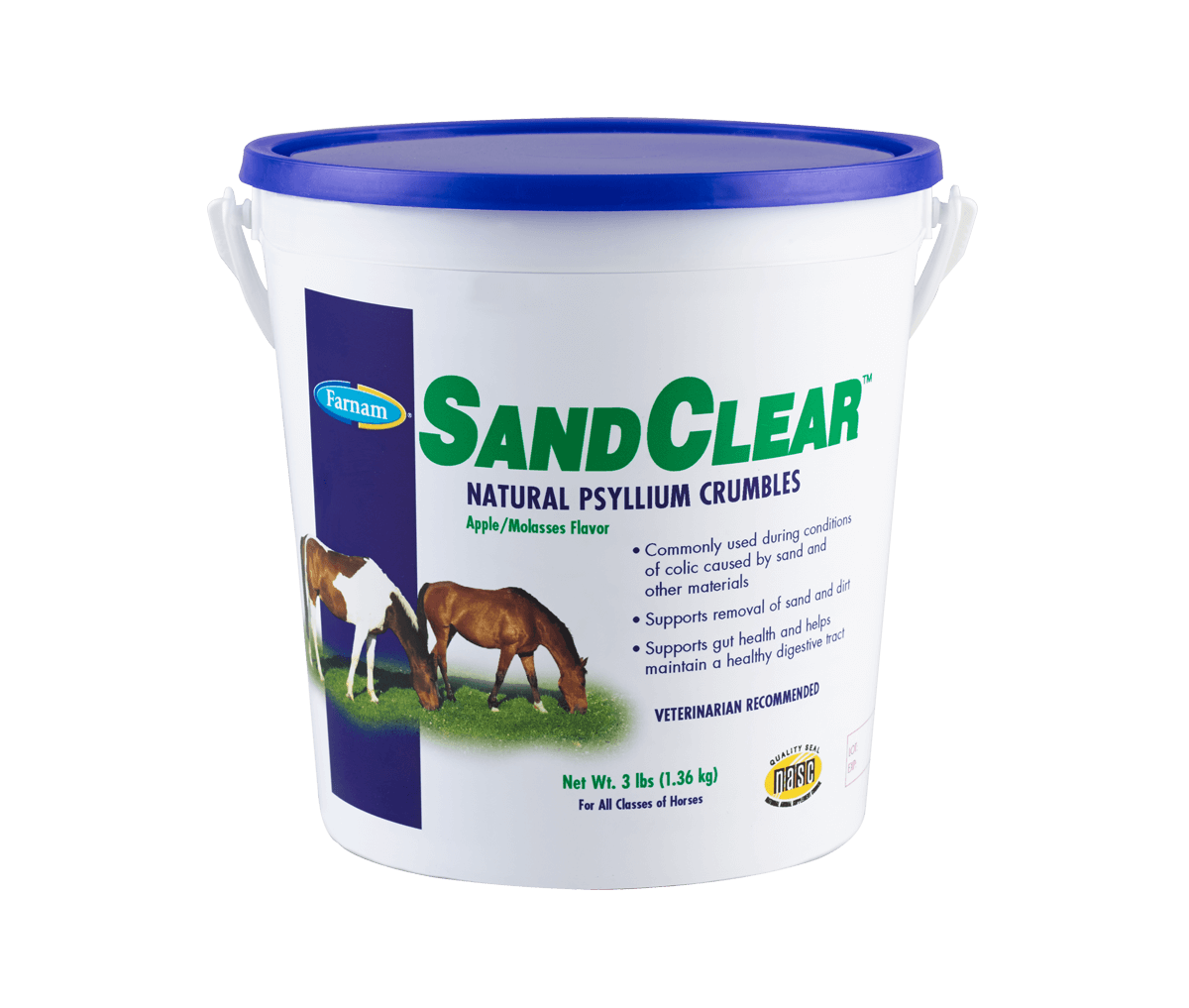 Sand Clear
Help reduce the risk of digestive colic with SandClear™ crumbles. Contains psyllium seed husk recommended by veterinarians to support the removal of sand and dirt from the ventral colon. This supplementary source of dietary fiber is ideal for horses that graze or eat off the ground, supporting gut health for horses of all ages, even foals.
Available in 3 lb and 10 lb sizes
Animed MSM
A bio-available source of dietary sulfur for connective tissue support. MSM is a natural antioxidant; antioxidants help remove damaging free radicals. AniMed's MSM will not harden and contains no fillers. Used to aid in the synthesis of collagen, which promotes joint, cartilage, and skin health. A natural antioxidant that helps with swelling associated with arthritis.
Fly Repellents, Baits, and Traps
Ready-to-use and concentrated fly spray options from including Farnam's Bronco and Endure and Absorbine UltraShield.  Baits, barn sprays, and disposable traps also available.
Bedding and Odor Control
Bales of wood shavings and straw stocked year-round. Sweet PDZ, in both granular and powdered options, is formulated to control odor in stalls and barns for horses and other livestock.
Additional Purina Mills and Buckeye supplements and products are available through McGough's by special order.
Check with us for your poultry, livestock and small animal needs:
Salt blocks and bricks
Rabbit and guinea pig treats and bedding
Milk replacers
Egg cartons